Kurilpa Derby 2015
This was my fourth time attending the Kurilpa Derby. It's a fantastic day full of fun activities that all ages can take part in as well as talented artists and entertainers. It's in my favorite suburb of Brisbane known as West End. Kurilpa means place of the water rat and is the first nation word for South Brisbane/West End area. Sorry I don't know exactly which language, my best guess would be Turrubal(Turubul) or Yagara(Jagara).
Also check out :
It's a particularly special place to me because I have permission from the Jagera people to reside here. I was very sad to hear Aunty Mulinjarli was unwell and in hospital, she's usually in the parade and performs the welcome to country. I hope she gets well soon.
The Kurilpa Derby marks the start of the West End Festival. The first thing that happens is a street parade that starts from under the Dornoch Terrace bridge and parties all the way into West End. The parade usually ends around where the big lizard is on Boundary Street. The amazing Dancers and musicians from Rio Rhythmics turn things into a big dance party for a while. Then crowds line both sides of Boundary Street, vying for a good spot to watch the afternoon's activities.
This year I really wanted to make sure I took some photos of the people who make this great event happen.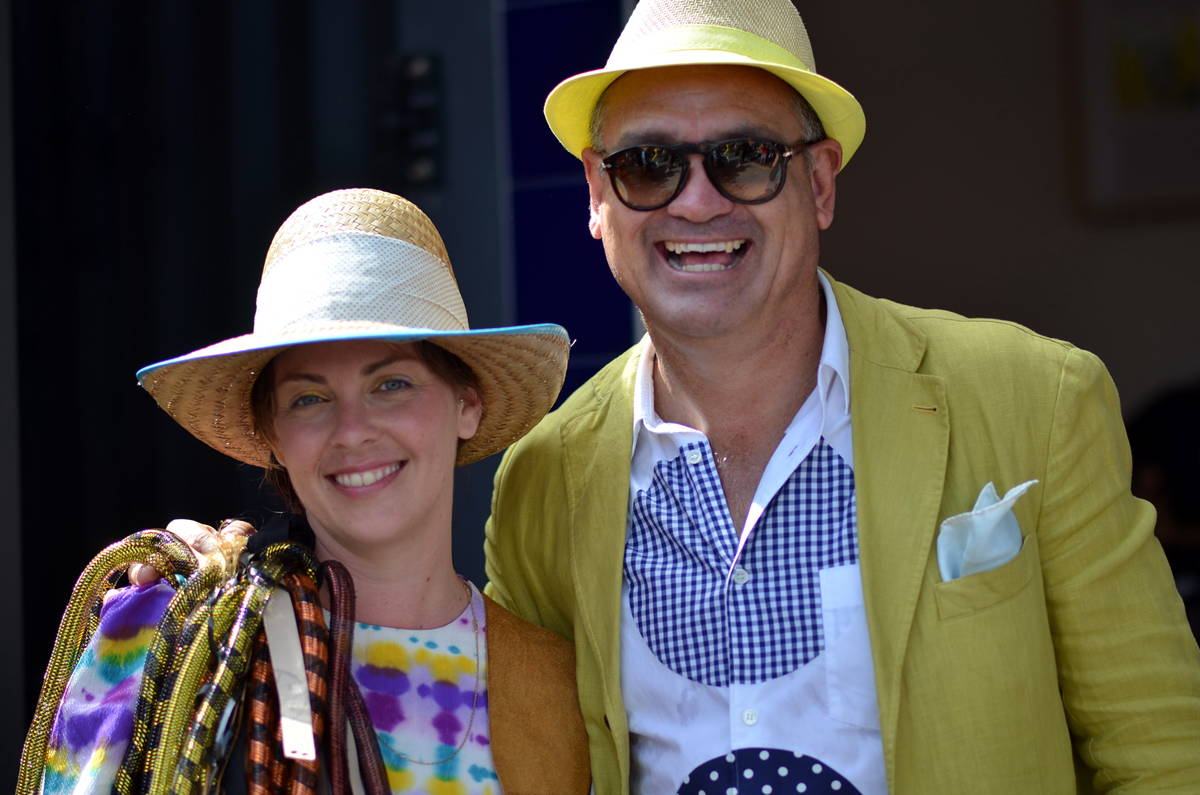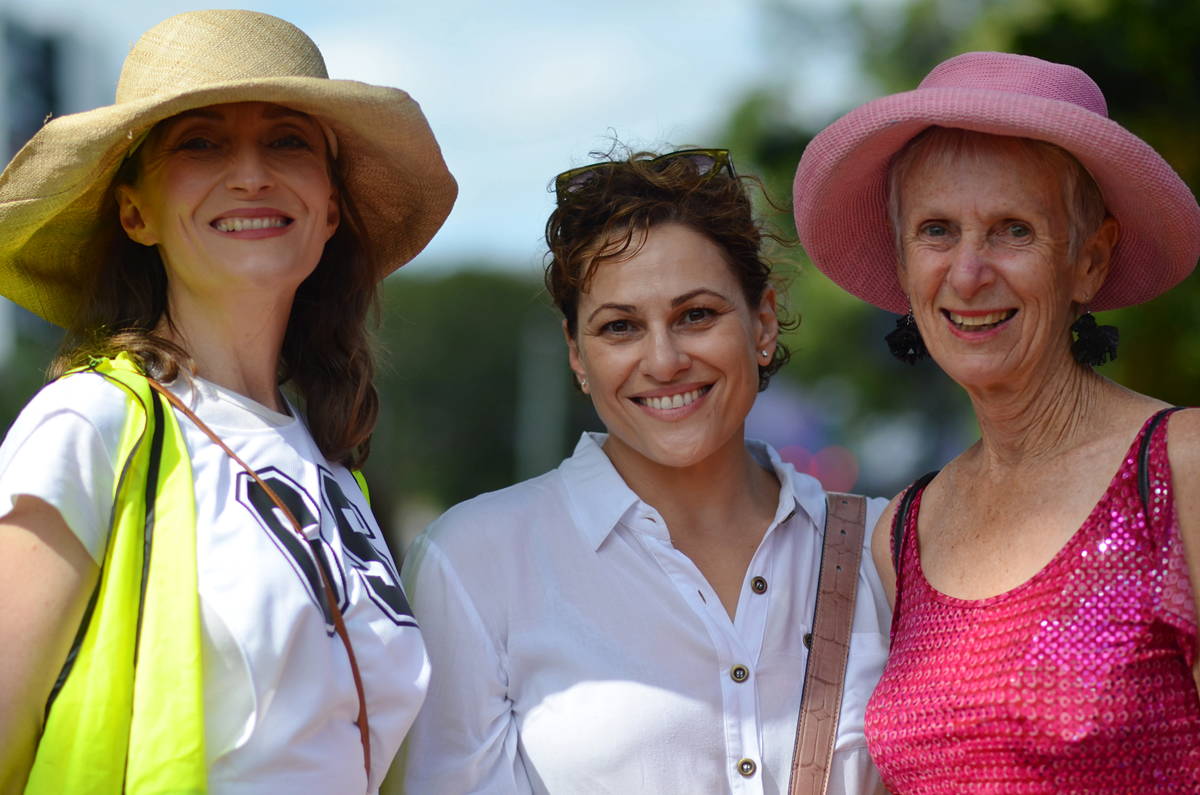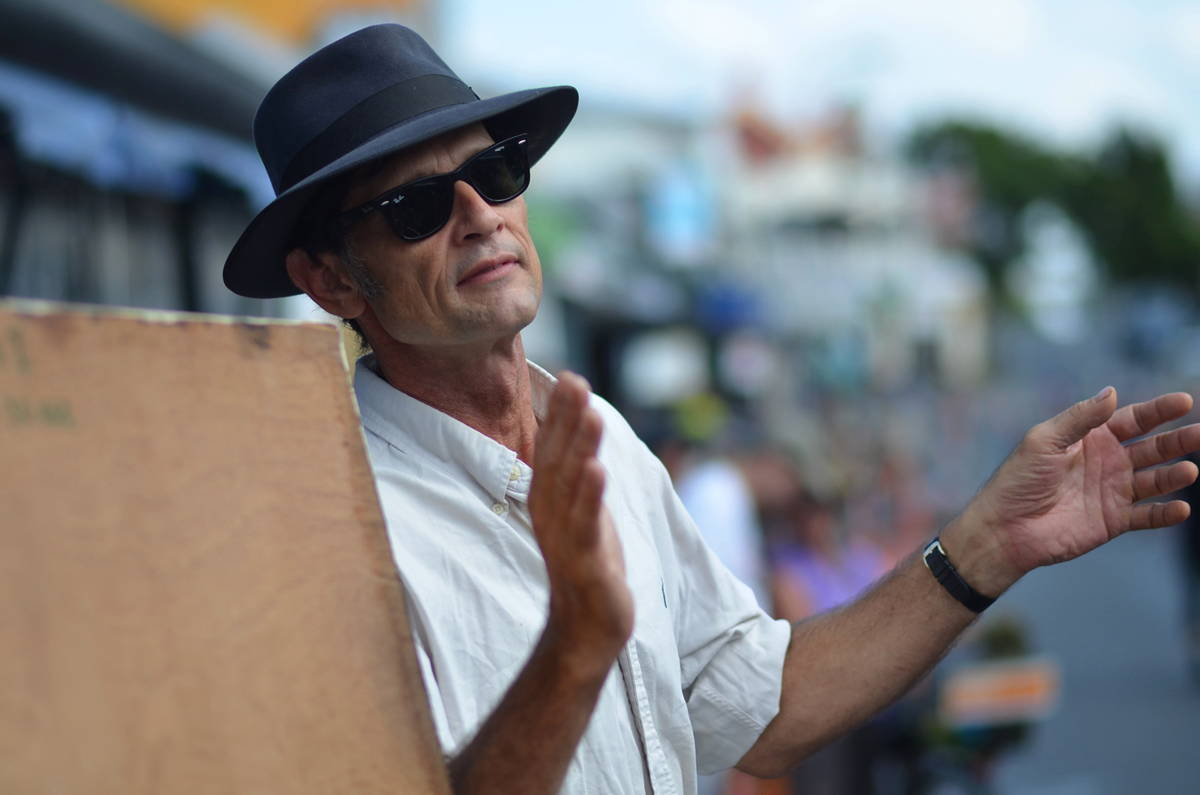 Unfortunately I didn't get photographs of all the volunteers 🙁 Big ups to all the volunteers that help make the event go so smoothly. If you're interested then make sure you join the West End Community Association
Please help improve this article or let me know what you think of the Derby or photos by leaving a comment below 🙂
After that if you're not tired of viewing so many photos, here's my photos from previous years of the Kurilpa Derby.
Youve Scrolled this Far - Subscribe to keep updated – its Free