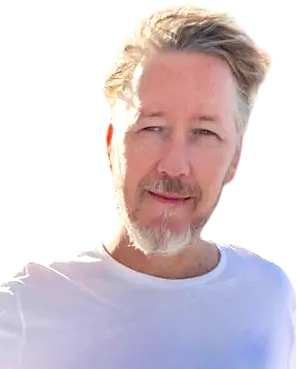 Photographer – Chris Harvey
I am a seasoned photographer with over 10 years of experience capturing life's memorable moments. My passion for photography started at a young age, and I have since honed my skills through a diverse range of photography genres, including events, festivals, nightclubs, street photography, and environmental portraits. My eye for detail and ability to create emotive images has resulted in a loyal client base and a strong reputation in the industry.
In my work, I strive to combine technical expertise with creativity to produce images that not only document events, but also tell a story. Whether I am capturing the energy of a festival, the excitement of a night out, or the intimacy of an environmental portrait, I am always striving to create images that are both beautiful and meaningful. My use of lighting and composition allows me to create images that are visually stunning, while my ability to connect with my subjects ensures that their personalities shine through in every shot.
I am constantly exploring new techniques and technologies to enhance my work, and I am always striving to push the boundaries of what is possible in photography. My commitment to excellence and my passion for capturing life's special moments are what drives me to create images that will be treasured for years to come. Whether I am working on a commercial assignment or a personal project, I approach each shoot with the same level of enthusiasm and dedication, always striving to create images that are as unique and memorable as the subjects I photograph.
Select a category to browse
FAQ
What kind of photography services do you offer?
As a professional photographer, I offer a wide range of photography services, including portrait, landscape, fashion, wildlife, and event photography. I can also provide specialized services such as product photography, real estate photography, and aerial photography.
How much do your photography services cost?
The cost of photography services can vary depending on the scope and complexity of the project. I offer competitive pricing and am happy to provide a detailed quote based on the client's specific needs.
How do I book a photo shoot?
To book a photo shoot, simply contact me with your request and we can discuss the details. I'll provide a quote and we can schedule a date and time for the shoot.
What should I wear for a photo shoot?
The clothing you wear for a photo shoot will depend on the type of shoot and your personal preferences. For a portrait shoot, you may want to wear clothing that is comfortable and flattering, and that reflects your personal style. For a fashion shoot, you may want to wear clothing that is trendy and fashionable.
Can I request specific shots or poses for my photo shoot?
Yes, absolutely! I am happy to work with clients to accommodate specific requests or poses. Prior to the shoot, we'll discuss the details of the shoot and any specific requests or preferences you have.
How long does it take to receive the final images?
The time it takes to receive the final images can vary depending on the complexity of the project and the number of images. Generally, you can expect to receive the final images within a few days to a few weeks after the shoot.
Do you offer retouching or editing services?
Yes, I offer retouching and editing services to enhance the final images. This can include color correction, skin smoothing, blemish removal, and other adjustments to improve the overall quality of the images.
What kind of equipment do you use?
I use professional-grade equipment, including cameras, lenses, and lighting equipment, to ensure that the final images are of the highest quality. I also have backup equipment on hand to ensure that the shoot goes smoothly and there are no technical issues.