I had just arrived at Welcome Festival with a member of Lam tu Luan Kungfu School. After a long night of training we decided to have breakfast and wait around for the rest of the team. During the opening of most events the partners and local government representatives give a small speech. Immigration Minister Peter Dutton got up on stage to begin his speech.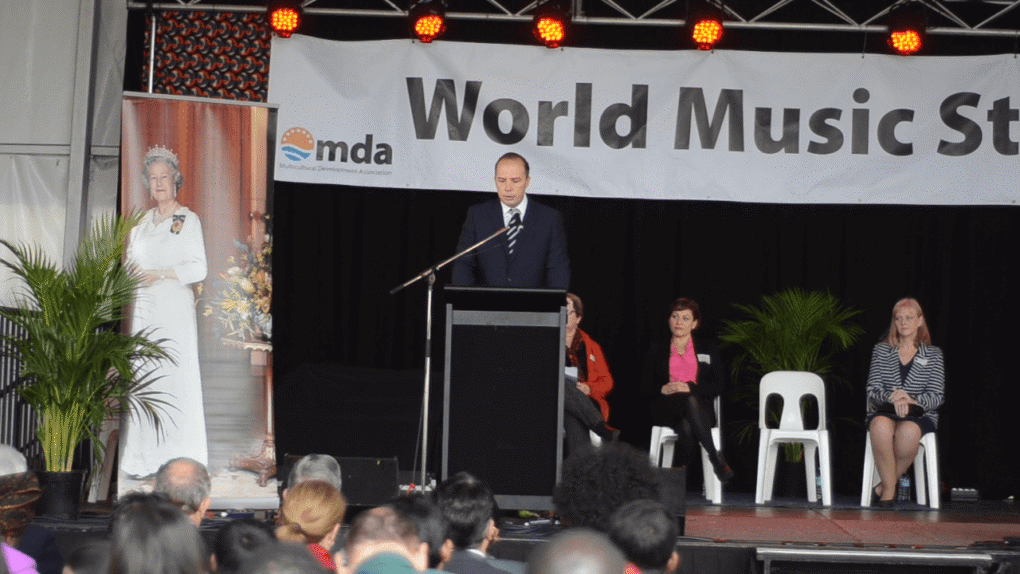 Immigration Minister Peter Dutton was talking and next minute a man stands up and was yelling FREE THE ASYLUM SEEKERS, FREE THE CHILDREN, GET THEM OUT OF THE ASYLUM. He took off his shoes and lobbed them towards Peter Dutton. You can watch the aftermath below.
How do you feel about keeping asylum seekers in detention centres, do you have more information? leave a comment.
More information on Welcomefest.
Youve Scrolled this Far - Subscribe to keep updated – its Free